Veterinary (Animal) Chiropractic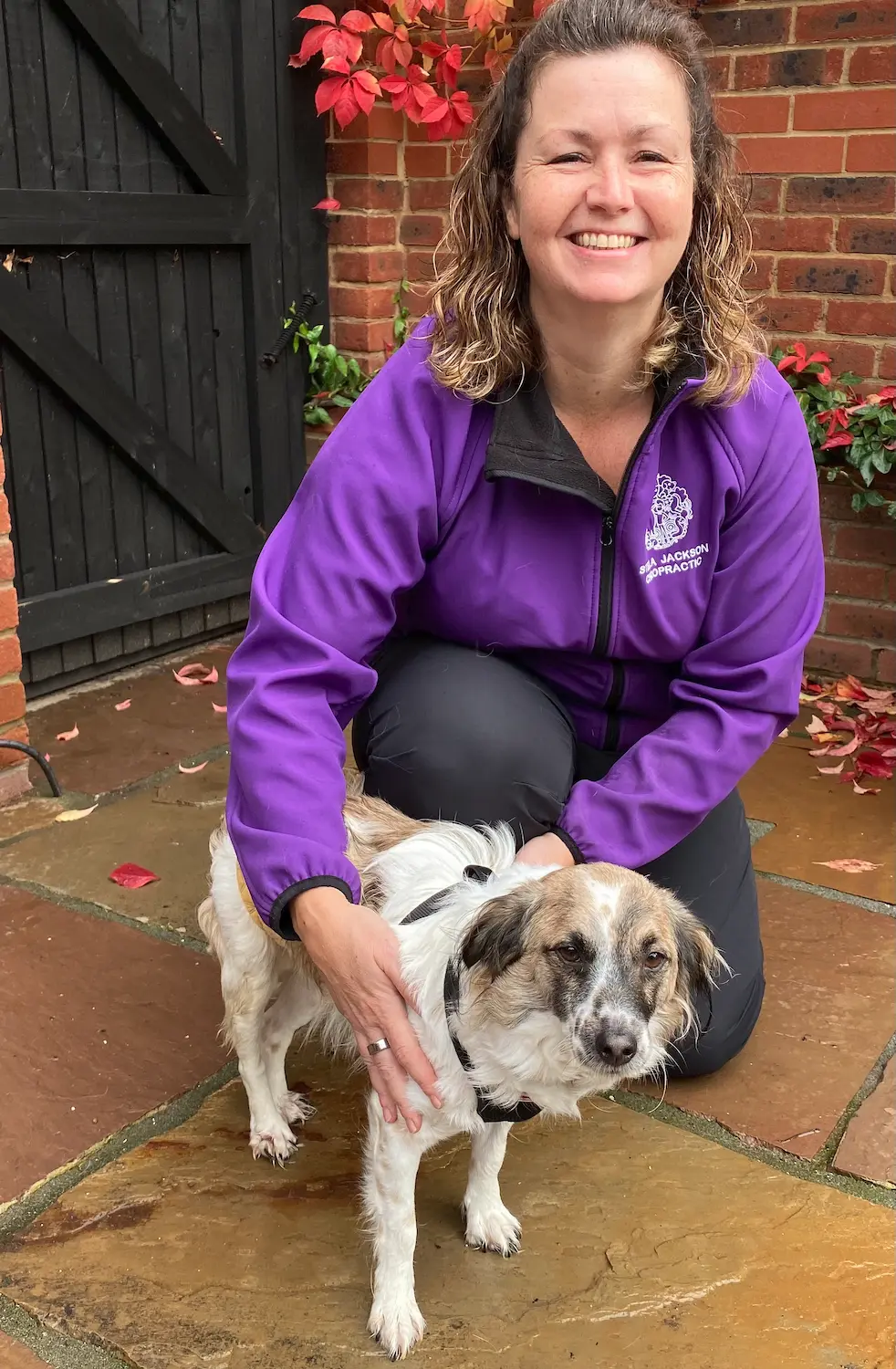 What Is Veterinary Chiropractic?
Veterinary Chiropractic looks to promote good health in animals through the restoration and maintenance of a properly functioning neuromusculoskeletal system, without the use of drugs or surgery. It is a manual therapy, which can be used for many health and performance problems. It focuses on the biomechanical dysfunction of the spine and its effect on the entire nervous system throughout the animal's body.
When an animal experiences pain it may result in the following symptoms:
reluctance to move;
abnormal posture;
inability to climb stairs or jump onto raised areas;
signs of pain when performing certain movements or being lifted;
the animal only lies on one side;
altered sitting position in dogs (so-called "puppy sitting");
changes in behaviour; and
sensitivity to touch.
Veterinary Chiropractic treatment does not replace traditional veterinary medicine; however, it can provide additional means of diagnosis and treatment options for spinal problems as well as biomechanical related musculoskeletal disorders. Veterinary Chiropractic can often eliminate the source of acute or chronic pain syndromes.
Veterinary chiropractic treatment can be used for:
chronic musculoskeletal problems;
acute problems such as tension or stiffness;
preventative treatment to maintain fitness and avoid injury;
maintain soundness in older animals; and
as a complementary treatment for chronic lameness such as bone spavin, navicular syndrome or tendon problems in the horse as well as arthroses, spondylosis or tendon problems like cruciate ligament in the dog.
What animals do I treat?
I can help all animals from small furries and exotics such as ferrets, guinea pigs and snakes to dogs with arthritis and horses with stiff necks; I treat a variety of both wild and domestic animals.
Smaller (transportable) animals I see at my clinic in Hook; however, under some circumstances, I am happy to treat animals in their own home (travel charges apply).
For veterinary appointments please download and complete this
Consent Form